If you're involved in specific industries, such as truck driving, port operations, or maritime security, you may have heard of a TWIC card. In this article, we'll explore what a TWIC card is, whether it's required for truck drivers, the eligibility criteria, and the process of obtaining one. Let's dive in!
What is a TWIC Card?
A Transportation Worker Identification Credential (TWIC) card is a biometric identification card issued by the Transportation Security Administration (TSA). It serves as proof of identity and eligibility for individuals who require access to secure areas of transportation facilities and vessels.
Is a TWIC Card Required for Truck Drivers?
While a TWIC card is not required for all truck drivers, it is essential for those who need access to secure areas within ports, terminals, and other transportation facilities. A TWIC truck driver who operates in these areas may find it beneficial or necessary to obtain a card.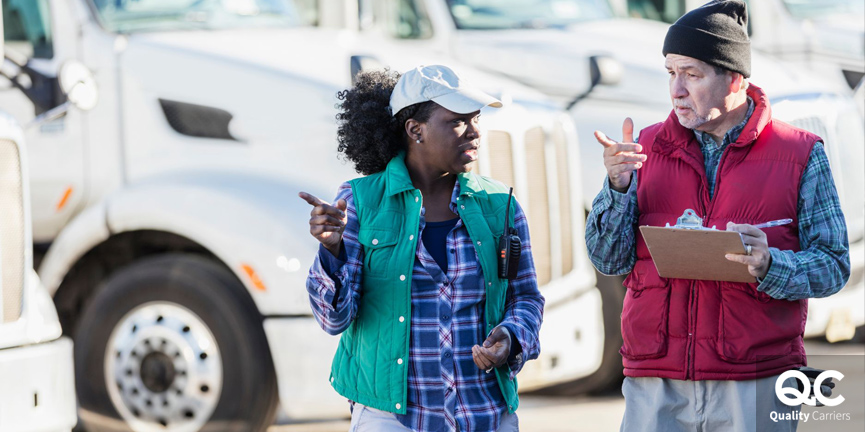 TWIC Card Eligibility
To meet the eligibility criteria for a TWIC card, you need to be a U.S. citizen, lawful permanent resident, or nonimmigrant alien authorized to work in the United States. Additionally, you must pass a security threat assessment conducted by the TSA.
How to get a TWIC card
Application: Complete the application online or in person at a designated application center.
Appointment: Schedule an appointment online to visit the application center.
Visit the Application Center: Go to the scheduled appointment at the TWIC application center and bring the necessary documentation.
Provide necessary documentation.
Undergo fingerprinting (if you have been fingerprinted for your hazmat endorsement, you may use the same prints).
Have your facial photo taken.
Present acceptable identification documents such as a U.S. passport, driver's license, or birth certificate.
Pay the non-refundable fee using a credit card, company check, money order or certified/cashier's check.
TWIC Card Receipt: After completing the application process, you will receive your TWIC card by mail or can pick it up at the application center. You can track your application status online
A TWIC card is essential for individuals in industries requiring secure transportation facilities, and it helps enhance security measures and ensures the integrity of these environments. If you're a truck driver operating in areas where a TWIC card is necessary, consider going through the application process to obtain one and expand your opportunities in the industry.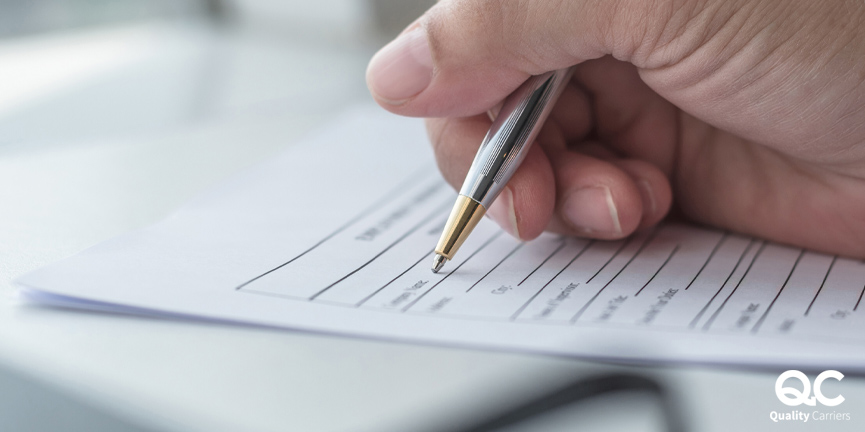 TWIC FAQs
What are TWIC cards used for?
A TWIC card is used as a form of identification and access control measure for individuals requiring access to areas of transportation facilities and vessels.
How hard is it to get a TWIC card?
Obtaining a TWIC card involves completing an application, providing necessary documentation, undergoing a security threat assessment, and paying a fee. While it may require effort, the process is manageable if you meet the eligibility criteria.
How long does a TWIC card last?
A TWIC card is typically valid for five years from the date of issuance.
Does a TWIC card require a drug test?
No, a drug test is not a part of the TWIC card application process. However, individuals may be subject to drug testing as their employers or specific job roles require.
Can you get your TWIC card online?
No, you cannot get your TWIC card online. While the application process starts online, you must visit a TWIC application center in person to complete the necessary steps, including fingerprinting and photo identification.